R.A.D. (Rape Aggression Defense)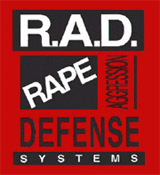 CLASS SCHEDULE
| CLASS | MONTH | DATES | TIMES | LOCATION |
| --- | --- | --- | --- | --- |
| 1 | March | Cancelled | | TBD |
| 2 | April | Cancelled | | TBD |
**CLASSES ARE FREE OF CHARGE**
*Certificate presented to those who complete this challenging course
*Wellness Passport stamp provided upon completion of course
*10 or more persons interested, customize classes to fit your schedule
*Classes open to all female UNC Charlotte students, faculty and staff
(Parties not affiliated with UNC Charlotte must contact department for approval.)
*A minimum of 5 students, faculty and/or staff is required for a class to be held
Contact Sergeant Jerry Lecomte to schedule a class or to get more R.A.D. info: (704) 687-5649
**Pre-registration is required prior to attending course**
Students may sign up by clicking link: Student – R.A.D
Faculty/Staff may sign up by clicking link: Faculty/Staff – R.A.D.
ABOUT R.A.D.
The University of North Carolina at Charlotte Rape Aggression Defense Program (R.A.D.) consists of a hands on, 8 hour, physical defense course. This women's only course is designed to develop and enhance options of self defense and increase the ability to ward off an attacker. Self awareness enhancing exercises, pre-planning measures such as walking in groups, home safety improvement ideas, travel preparations and general personal safety ideas are all discussed.
The program also offers a dynamic compilation of easy to learn, easy to retain and relatively easy to deploy moves. The range of defense options begins with basic striking motions and kicks to blocking defenses. Other defensive tactics include, but are not limited to, choke hold maneuvers, breaking wrist grabs and even several realistic ground defense options.
The R.A.D. Program is open to all women interested in taking a stand against potential attackers. The first portion of the class is text based learning. The second is learning how to properly employ the reasonable and necessary defensive measures. The final portion of the course is the simulation. The simulations are pre-planned scenarios that are designed to utilize the enhanced knowledge the student now has to fend off an attacker. The students will actually perform a fight through exercise in which they defend themselves using the information provided in class against attackers (R.A.D. Instructors.)
Once the student completes the course they will receive a certificate of completion. The student will also receive a lifetime return option. The student will be able to retake the R.A.D. course, in whole or in part, anywhere in the U.S. or Canada free of charge. The R.A.D. network includes over 7,000 certified instructors and since 1989 has been responsible for instructing over 300,000 women. The R.A.D. program is also the only self defense program ever endorsed by the International Association of Campus Law Enforcement Administrators (IACLEA).