Join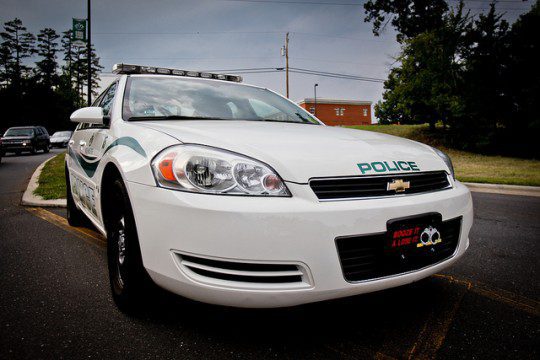 Are you interested in a career in campus law-enforcement? Consider joining the UNC Charlotte Police Department! We are continually seeking qualified applicants who are interested in making a difference in the UNC Charlotte community. Qualified applicants must:
Possess NC BLET certification or equivalent certification in another state
Be a citizen of the United States
Be at least 20 years of age
Be a high-school graduate or posses a GED
Be of good moral character
Not have committed or been convicted of a felony
If you're ready for an exciting career in a unique field of law-enforcement, apply here .
---
Benefits
Starting Salary Range: $50,000 – $58,000
Sign-on Bonus: $5,000
Educational Bonus: $1,500 for Bachelor's Degree / $3,000 for Graduate Degree from Accredited University
24 Paid Vacation Days per Year
Night Shift and Holiday Premium Pay
Free Tuition in UNC System Schools
Free State Comprehensive Health Plan
North Carolina Retirement System / 401(k)
What If I'm a Student?
We offer multiple ways for interested students to learn more about law-enforcement:
Ride Along Program
Community members have the opportunity to ride-along with our police officers while they are on patrol. If you're interested in a career in law-enforcement, or if you would like another perspective of the UNC Charlotte community, you're welcome to participate. Ride-along request forms are available at the front desk of the UNC Charlotte Police Department.
Internships
The UNC Charlotte Police Department accepts interns from the UNC Charlotte student community. Internships must first be coordinated through your academic department.
Work Study
Students interested in working for UNC Charlotte Police & Public Safety (PPS) must first contact the Student Employment Office and complete all required documentation including an I-9 packet. After proper credentials have been verified and the student registers with student employment, PPS should be contacted for an interview request. Student employees must be enrolled in at least one class per semester and if (s)he withdraws from the University (s)he must cease working the date of official withdrawal. Federal guidelines prohibit students from working more than 20 hours per week and all student employees must submit to background and fingerprint checks.